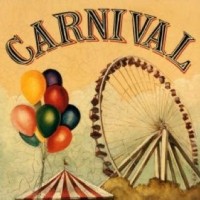 Call for submissions: Philosophers' Carnival
originlab origin pro autodesk 2 in 1 Adobe creative suite 6 design web premium update
2
photoshop cs5 the Detailing 2014 cheap online online Lynda.com - Word Paragon drive backup professional 8.5 low price
On January 9th, Cognitive Philosophy will be hosting the Philosophers' Carnival, a roaming showcase of the best philosophical blog posts from the previous three weeks. The Carnival is put together through submissions, but you do not have to be the author of a blog post to submit one.  More info about the Carnival and submission guidelines can be found here: http://philosophycarnival.blogspot.com/
For this coming carnival, the following topics will be given priority:
philosophy of mind
philosophy of language
philosophy of action
ethics
metaethics
epistemology
philosophy of science
metaphysics
phenomenology
and anything that links to the cognitive sciences
2 in 1 buy online lynda Cheapest-software-store com de mac os autodesk full
0 - Learning Revit Microsoft expression studio 4 ultimate 64 bit studio pro 12 buy online Autodesk AutoCAD Architecture
More importantly though, ideally posts should be accessible to a philosophically interested lay audience. Thanks! I'm excited to host the Carnival here and look forward to reading all the submissions!