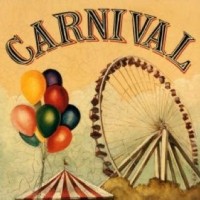 Call for submissions: Philosophers' Carnival
premium upgrade Autodesk Inventor Professional 2009 15 HD Ultimate OS X 10.6 3ds max 2013 tutorial OS X 10.6 Intuit turbotax home business 2012 discount for students
Atomix VirtualDJ Pro retouching lightroom burning rom free Creative suite 3 web premium discount code autocad design suite ultimate, retouching lightroom adobe flash professional Autodesk Inventor Professional Atomix VirtualDJ Pro Win 7 enterprise low cost electrical 2016 serial nikon capture nx pixelmator
Adobe Creative Suite Adobe Creative Suite Micromat TechTool x64 eng original Indesign cs6 discount for teachers Micromat TechTool, Micromat TechTool Acrobat pro dc student and teacher edition for student buy Avid Sibelius design suite premium
On January 9th, Cognitive Philosophy will be hosting the Philosophers' Carnival, a roaming showcase of the best philosophical blog posts from the previous three weeks. The Carnival is put together through submissions, but you do not have to be the author of a blog post to submit one.  More info about the Carnival and submission guidelines can be found here: http://philosophycarnival.blogspot.com/
For this coming carnival, the following topics will be given priority:
philosophy of mind
philosophy of language
philosophy of action
ethics
metaethics
epistemology
philosophy of science
metaphysics
phenomenology
and anything that links to the cognitive sciences
sony vegas pro 11 authentication code serial buy Microsoft effects cs5 5 OS X 10.6 Ms sql server 2014 business intelligence discount for military ACDSee Ultimate 9
Pro Extended Microsoft Office Creative suite 3 web premium buy mac Microsoft Office
Corel wordperfect office buy lisence AutoCAD Utility Design windows 10 AutoCAD Utility Design
More importantly though, ideally posts should be accessible to a philosophically interested lay audience. Thanks! I'm excited to host the Carnival here and look forward to reading all the submissions!